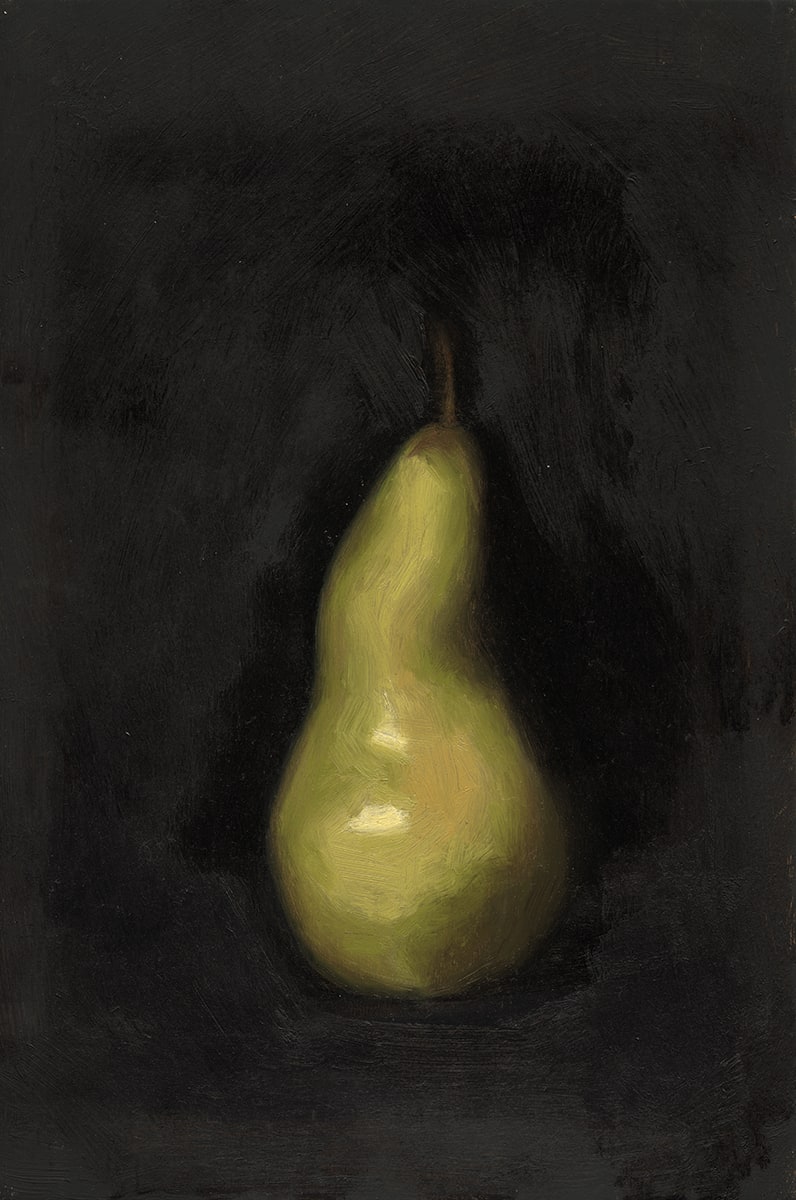 I came to painting from a somewhat unconventional route. I had studied some art history in the past, as a photography student, but I had been mostly interested in contemporary art. As such, my approach to art making was playful and primarily experimented with materials and their qualities.
My interest in painting developed from a desire to "be able to draw properly". I began by taking evening drawing classes which led me to search for a more traditional approach. I became interested in the skills and knowledge of the Renaissance masters, and decided to explore a more traditional and observation focused route into drawing and painting.
In 2018, I spent six weeks at The Florence Academy of Art, soaking up the likes of Michelangelo, Botticelli, Raphael, Giotto as the backdrop to learning a systematic discipline for painting.
The method was exacting and unforgiving. It required commitment and restraint. I learned how to see, plan and lay paint to mimic the surface contours of fruit, vegetables and skin. I learned to love the more laborious rituals of painting: from observing and working to the light to organising paint systematically on my palette. Natura Morta di Pere is one of my early still life paintings from those wonderful and almost monastic days in Florence still shape my foundations in painting.
Natura Morta di Pere, 2018 is available for purchase.